Pastor Tara Eastman has a podcast called "Holy Shenanigans". During our April Love Your logo sale, she contacted us about designing a new logo. She gave us some photos of hereslf, a drawing, and some general direction. After a few rounds of drafts we came up with a logo she loved.
It was great working with Pastor Tara, and we hope you'll give her podcast a listen.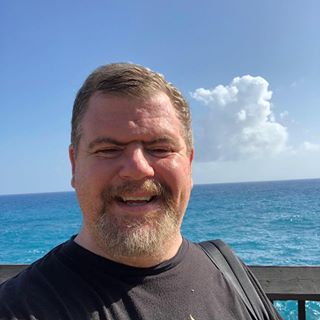 Phil is the owner and principal designer and developer at All Saints Media. He has been in the industry for over 20 years and enjoys working with clients from a variety of industries.
Phil is a 1995 graduate of Cedarville University. He has a Bachelors in History. He received his Masters in Biblical Studies from Antietam Bible Seminary in 2007. Along with being a web and graphic designer, Phil is the senior pastor at First Baptist Church of Brunswick, MD.
Phil is married, and is the father of 5 beautiful children.