A New site for 4 Dogs Inn Sheepadoodles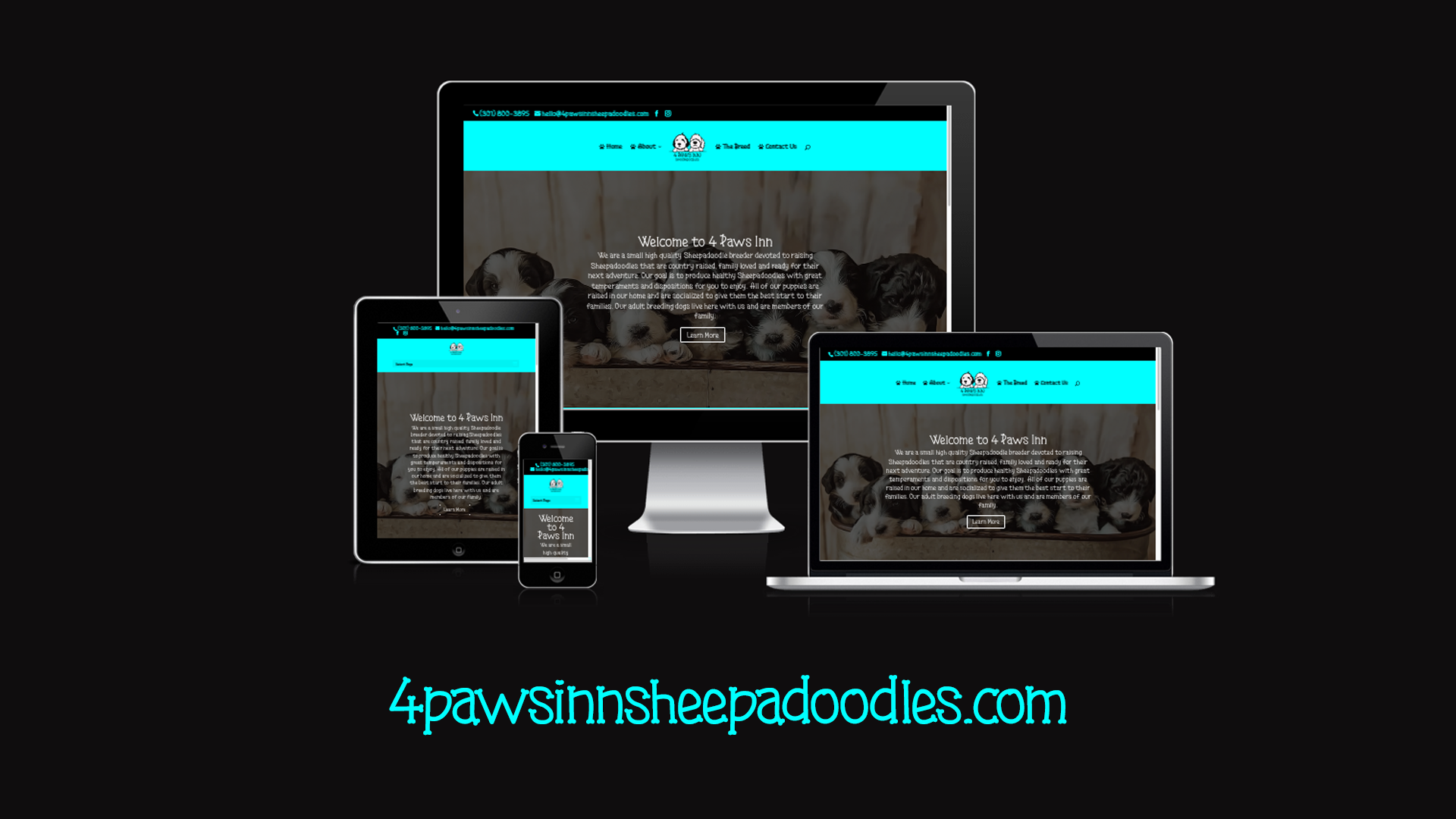 Introducing 4PawsInnSheepadoodles.com: A New Haven for Sheepadoodle Lovers
All Saints Media is thrilled to announce the launch of an exciting new website, 4PawsInnSheepadoodles.com. This online platform serves as the digital gateway to 4 Paws Inn, a reputable and dedicated Sheepadoodle breeder based in the charming town of Thurmont, Maryland.
At All Saints Media, we take immense pride in collaborating with innovative businesses to create captivating online experiences. Partnering with 4 Paws Inn has been an absolute pleasure, as we shared their vision of connecting Sheepadoodle enthusiasts with the perfect companion. Our goal was to design a website that exuded warmth, showcased their furry family members, and provided a seamless user experience.
Upon visiting 4PawsInnSheepadoodles.com, visitors are greeted by a visually stunning homepage that captures the essence of the Sheepadoodle breed. From the graceful images of these gentle canines to the carefully crafted navigation, we ensured that every detail reflected the professionalism and expertise of 4 Paws Inn.
The website offers a wealth of information for prospective Sheepadoodle owners. With informative sections on the breed's characteristics, temperament, and care requirements, visitors can make informed decisions about welcoming a Sheepadoodle into their homes. Additionally, 4PawsInnSheepadoodles.com showcases the available puppies, complete with adorable photos and comprehensive details, allowing potential owners to select their perfect match.
To enhance the overall user experience, we incorporated a user-friendly contact form, enabling visitors to easily get in touch with 4 Paws Inn for inquiries or to reserve a puppy. The responsive design ensures that the website adapts seamlessly to different devices, allowing users to explore 4PawsInnSheepadoodles.com from their smartphones, tablets, or desktop computers.
The launch of 4PawsInnSheepadoodles.com marks an exciting milestone for 4 Paws Inn. With their new website, 4 Paws Inn aims to reach even more Sheepadoodle enthusiasts, offering them an opportunity to bring home their dream companion.
As All Saints Media, we are honored to have played a part in this venture. We believe that 4PawsInnSheepadoodles.com will serve as an invaluable resource for those seeking the joy and companionship that a Sheepadoodle can bring. We invite you to explore the website, learn about the breed, and embark on an exciting journey with 4 Paws Inn.
Visit 4PawsInnSheepadoodles.com today and discover the world of Sheepadoodles like never before.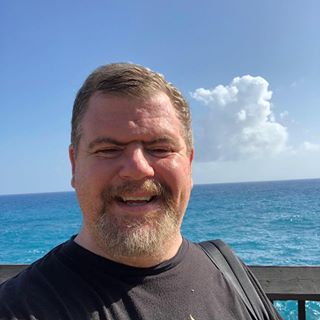 Phil is the owner and principal designer and developer at All Saints Media. He has been in the industry for over 20 years and enjoys working with clients from a variety of industries.
Phil is a 1995 graduate of Cedarville University. He has a Bachelors in History. He received his Masters in Biblical Studies from Antietam Bible Seminary in 2007. Along with being a web and graphic designer, Phil is the senior pastor at First Baptist Church of Brunswick, MD.
Phil is married, and is the father of 5 beautiful children.